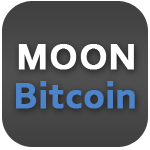 Claim every 5 minutes your coins from Moon Bitcoin!
This pretty unique way of claiming your coins, makes you claim every 5 minutes. But if you wait longer… You'll get more, even overnight!
Moon Bitcoin is a bitcoin faucet with a difference…YOU decide how often to claim!
Whereas most faucets only allow you to claim once per hour or once per day, we allow you to claim as often or as little as you like*
The faucet will gradually fill up – quite quickly initially but it will slow down over time – until you make a claim. So the longer you leave it the more you will be able to claim.
You may prefer to claim a smaller amount every 5 minutes, or visit once per day and claim the large amount that has built up while you were away!
At this moment you can claim almost 1000 satoshi in 1 hour!
If you do not have a free bitcoin address. please open your own free wallet at Blockchain.info and start receiving bitcoins now!
Most of the Faucet payments will be made to Faucetbox, they collect multiple payments and pay you within 48 hours after reaching your threshold.